Request a call
Write to us
From 09:00 till 01:00 opens through
Charity
We at FASTVPS believe that the continuation of any good business is participation in charity work.
The company regularly and permanently helps the St. Petersburg charity fund "The Sun" to help the needy children of St. Petersburg and encourages all its customers to follow the traditions of charity.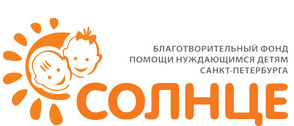 Charity fund "The Sun" helps the following
socially unprotected categories of the population
sick newborn babies who need surgery and subsequent rehabilitation;
single mothers who are not able to pay for expensive operations and provide the necessary postoperative care;
orphans, raised by grandmothers;
children who are on long-term treatment in hospitals;
children and adolescents whose families find themselves in difficult life situations;
orphans who grow up and are brought up in state children's institutions;
children who have been abused;
children falling under the status of "social orphans".
Get more information and make a donation
you can at
charity fund
website
Total amount of donations
Please
join
, let's continue the chain of good deeds together!

In December 2017, we took part in collecting 2,040,000 rubles for a new
Night bus