Request a call
Write to us
From 09:00 till 01:00 opens through
Simple and functional server control panel
Available for free to all our customers. Can be installed on all
VPS/VDS tariffs
or
dedicated servers
with operating systems Debian 8.0, Debian 9.0, Debian 10.0, CentOS 7, Ubuntu 18.04, Ubuntu 20.04.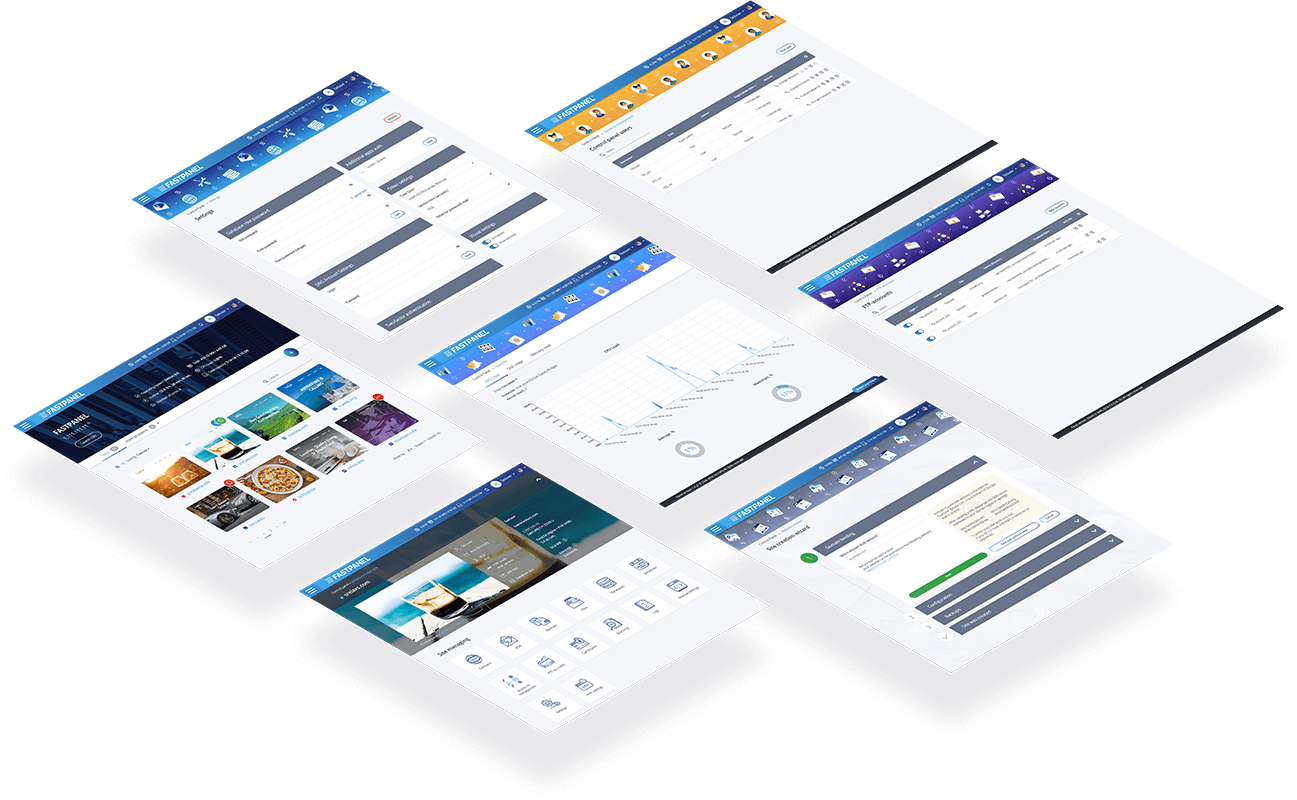 Create sites in a few clicks, manage files, mail, databases, backups, plan tasks and analyze traffic.

Set and configure access rights as you like - each site can be assigned to an individual user. To increase the security of your account, enable two-factor authentication.

Dynamic notifications allow you to keep abreast of the status of the server and sites. In addition, FASTPANEL includes a Web SSH client and site preview.
Modern and functional design
An option to select the version and PHP operating mode (versions 5.2, 5.3, 5.4, 5.5, 5.6, 7.0, 7.1, 7.2, 7.3, 7.4 in CGI / FPM / FastCGI modes are available) from the web interface
Backup system with support for cloud storage (Dropbox)
Additional optional mail web-client RainLoop
File manager with the ability to download large files
Built-in cron job designer and AI-Bolit vulnerability scanner
Two-factor authentication to enhance security
The option to install SSL certificates (free Let's Encrypt certificates included)
AWstats Log File Analysis
Manual configuration of nginx, apache, php-fpm from the web interface
Load statistics and more!